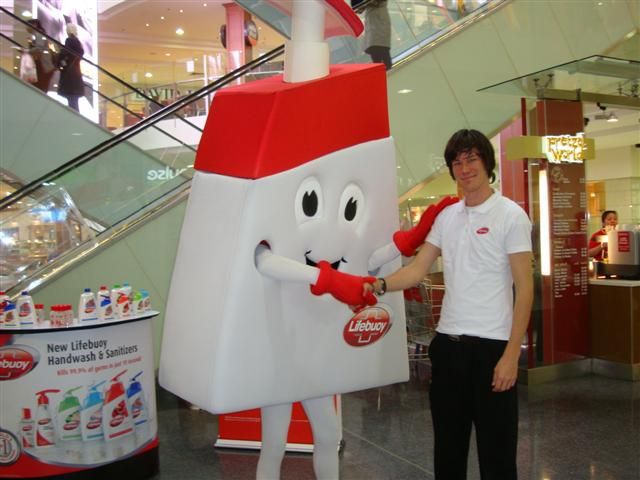 Lifebuoy hand wash mascot costume was designed for promotions at retail centres.
The costume was made from EVA foam and sponge-backed spandex to give a big shiny clean finish. At the top was a prop trigger pump.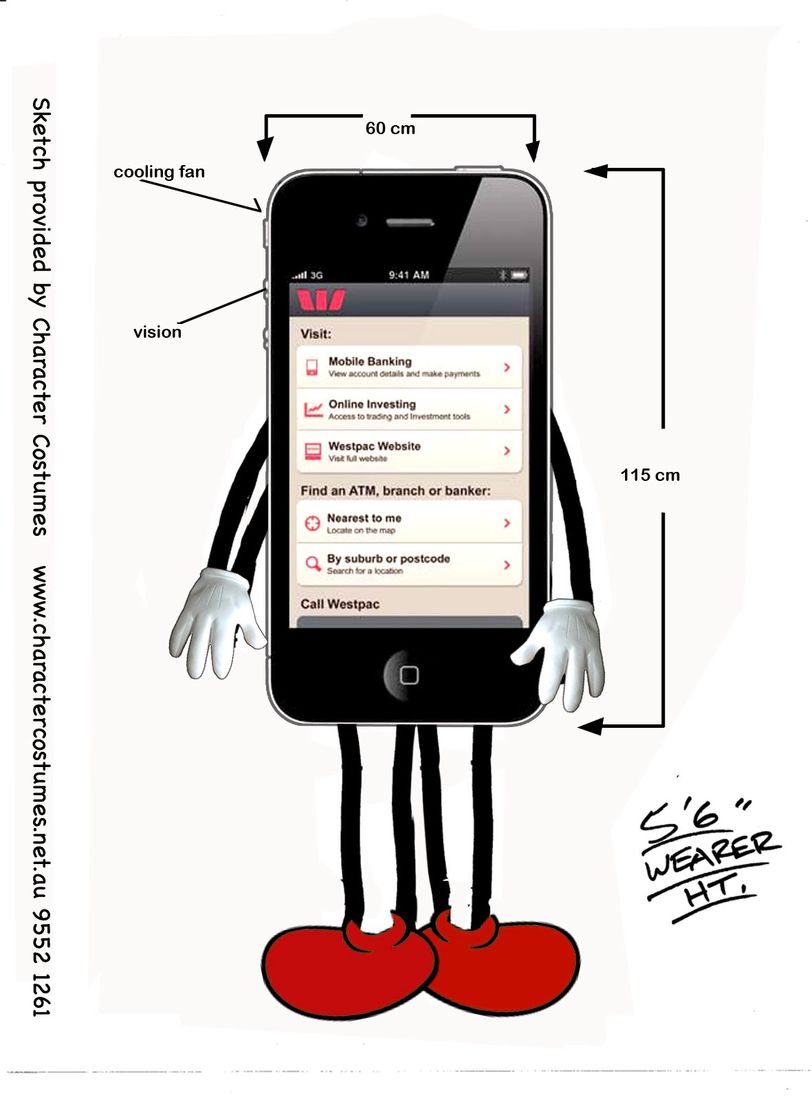 Phone mascot costume is made from light-weight closed cell foam; it has a harness inside to support it from the wearer's shoulders. It also has a cooling fan to provide ventilation.
Vision is through a meshed area at top.
Costume comes with character feet, gloves, a bodysuit and carry bag.